Centralized cloud backup and
management for business environments
Scalable cloud data backup
Streamlined backup across organization
Centralized monitoring for distributed organizations
Backup health and integrity verification
Enterprise-wide visibility
Real-time notifications
IP-based login and two-step verification
Single Sign-On
Effective disaster recovery
Remote deployment for backup
Reduced downtime
Uninterrupted workflow continuity
A Snapshot of the Centralized Console
Backup Console
Manage all the backup requirements of your organization from a single centralized platform. The Backup Management Console enables you to run and supervise backups remotely thereby ensuring continuous data protection for uninterrupted workflow.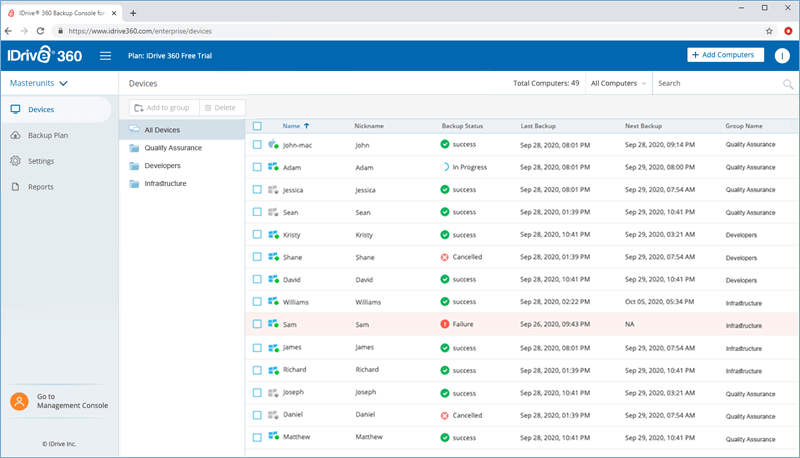 Management Console
The enterprise-grade Management Console facilitates unified management by allowing the admins to easily add multiple units and users within their account and manage as well as monitor them from one location.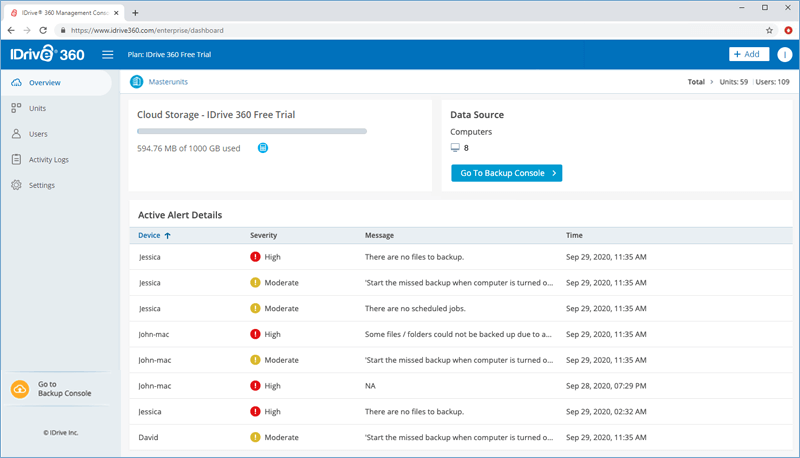 Get started with IDrive® 360 today!
Sign Up Now!